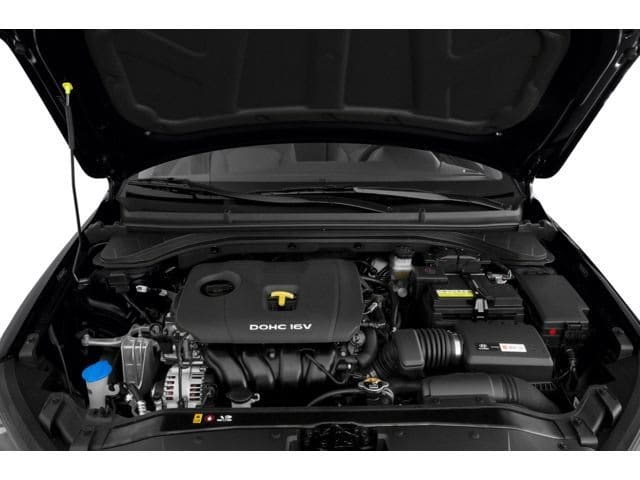 Learn About Caring for Your Hyundai Vehicle
Just purchased a new Hyundai vehicle or looking to find tips for preserving a slightly older model? Read the top questions we receive from customers at our service center related to changing tires, oil changes, brakes, and more. If you have any further questions, don't hesitate to reach out to our team!
Hyundai Tire Care
Why do Hyundai tires need to be rotated from time to time?
As you drive your car around Alpharetta and Sandy Springs, GA, your tires will wear down over time. However, due to how your car's weight is distributed, the front tires will often wear down more quickly than the rear tires, due to the fact that much of the car's weight is distributed to the front with the engine.
By rotating your front and rear tires regularly, usually every 7,500 miles for most Hyundai cars, you can prevent uneven wear and significantly lengthen the usable lifespan of your tires.
How will I know when I need to replace my tires?
Typically if your Hyundai car's tires need replacing, you'll feel it or see it. Whether it's vibration in the steering column while driving around Marietta or large, noticeable cracks in the side walls of your tires, there are plenty of telltale signs that you need a new set.
Want to test your Hyundai car's tires at home? Try the "Penny Test". Insert a penny upside down into the tire's tread to measure its depth. The tread should cover the top half of Abraham Lincoln's head on the coin. More or less is fine, but the real red flag that you need new tires is when you can see his whole head on the coin.
At our Hyundai service center near Johns Creek, we'll happily rotate your tires or sell you a new set of tires that are perfect for your Hyundai vehicle if need be.
Hyundai Oil Changes
Why do I need to change the oil in my Hyundai
Oil lubricates your Hyundai vehicle's engine, clearing away contaminants and buildup from the combustion process, and transferring heat away from the most sensitive engine components.
Left unchanged for long enough, engine oil can become saturated with contaminants, making it thicker and potentially seizing up your engine, causing serious damage.
How often should I change the engine oil in my Hyundai and what type should I use?
There's no one right answer to this question, it can vary depending on your driving habits, and no two drivers from Marietta or Roswell, GA are exactly the same. Some drivers with older Hyundai models may want to stick to the 3,000 mile oil change, while others with newer Hyundai models may even be able to go up to 10,000 miles between oil changes. Ultimately, it's best to consult your owner's manual or one of our trained Hyundai service technicians to find out what oil change interval is right for your Hyundai car.
At our Hyundai service center near Sandy Springs, GA, we typically use synthetic oil for all our Hyundai oil changes, but conventional is available upon request. Synthetic oils typically keep your Hyundai car's engine cleaner and function better in extremely high and extremely low temperatures.
Hyundai Brake Maintenance
What makes Hyundai brake maintenance so important.
Safety is the number one reason why you should have your brake checked regularly, as brake failure can be a significant danger to you, your passengers, and others on the roads of  Alpharetta and Roswell.
Cost of brake repairs is another factor to consider. Simple brake issues are pretty cheap to fix, but if left unchecked, they can quickly develop into problems that will cost you quite a bit to have repaired.
How will I know if my Hyundai having brake issues?
Some of the most common signs of brake issues are strange sounds when braking, specifically screeching, squeaking, or grinding sounds. Other indicators of brake issues can include a sinking brake pedal or pulsing brakes.
Luckily, from simply Hyundai brake pad replacement to more complex brake repair issues, there's no one better equipped to handle all your Hyundai brake service needs than we are here at Rick Case Hyundai of Roswell.