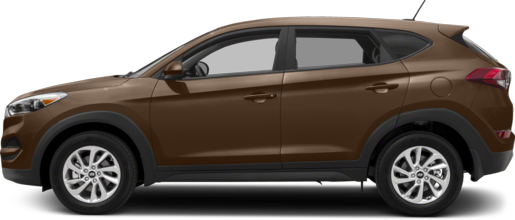 Looking into a new compact crossover? Come take a look at our new 2019 Hyundai Tucson here at Rick Case Hyundai of Roswell
At Rick Case Hyundai of Roswell, we think that each and every new Hyundai model at our dealership has different strengths. That being said, few excel in as many aspects of design, performance, and capability as the new 2019 Hyundai Tucson does. This compact crossover is great for everything from making the daily drive to nearby Atlanta for work, running errands and picking up groceries around town here in Roswell, or even just getting away from it all for a relaxing weekend of camping and hiking. In fact, you'd be hard-pressed to find something that the new 2019 Hyundai Tucson isn't excellent at, and we'd love to show you what it can do here at Rick Case Hyundai of Roswell
Let our talented sales team show you what's so special about the new 2019 Hyundai Tucson
With its handsome exterior design, it's easy to fall in love with the 2019 Hyundai Tucson at first glance. Of course, once you've seen some of the features this compact car has to offer, we're confident you'll find it all the more appealing.
The 2019 Hyundai Tucson has a lot for safety-conscious families from nearby Sandy Springs to love, including comfortable seating for up to five passengers, and innovative technologies like Forward Collision-Avoidance Assist and Lane Keeping Assist standard.
On the other hand, city drivers from Alpharetta and Atlanta are certain to appreciate amenities like the Around-view monitor, which make parallel parking and pulling in and out of tight spaces a breeze.
What's more, if you spend a lot of time on the roads between Marietta and Johns Creek, we think you'll find your commute is much simpler with the 2019 Hyundai Tucson thanks to its Smart Cruise Control with stop/start technology.
Let us show you what the new 2019 Hyundai Tucson can do for your daily drives
If the new 2019 Hyundai Tucson is already sounding appealing to you, we think you'll find it much more attractive and compelling once you've spent some quality time in its driver's seat. So, if you'd like to take the new 2019 Hyundai Tucson for a test drive, feel free to pay us a visit at Rick Case Hyundai of Roswell today!